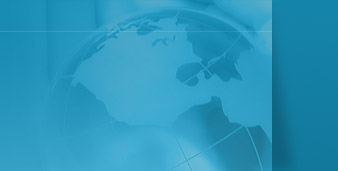 Home
» ISO Certification Services
ISO Certification Services
At S.G. Certification, we offer different kind of ISO Certificates according to industry and company profile. We have enabled companies achieve certification communicate to the market. The communication ensures that they have undergone a comprehensive, rigorous assessment and their organization meets the defined standards of quality. Following are the services we are offering:
IMS (Integrated Management System)
Certify multiple management systems simultaneously to reduce costs:
SG Certifications offers integrated audit programs to assess compliance with requirements for a combination of management systems established in your organization. An integrated management system will improve your business' efficiency as it reduces costs and disruption by external audits.
Your management system can be simultaneously certified through an integrated audit that includes international standards such as:
ISO 9001 Quality Management Systems
ISO 14001 Environmental Management Systems
OHSAS 18001 Occupational Health and Safety Management Systems
Basic quality system standard-specific sector
ISO/IEC 20000 IT Service Management
The standard allows IT service provider organizations to achieve conformance to a service management system which requires them to continually improve their delivery of IT services. ISO/IEC 20000 was first released in 2005 and is now at the second edition 20000-1:2011 Service Management System (SMS) Standard.
The adoption of ISO 20000 has grown rapidly in the international arena for both internal and external IT service providers and it has become a competitive differentiator for delivery of IT services.
Benefits:
Achieve international best practice standards of IT service management
Develop IT services that are driven by and support business objectives
Integrate people, processes and technology to support business goals
Put in place controls to measure and maintain consistent levels of service
ISO/IEC 2000 is compatible with ITIL to support continual improvement
Cyber Security
Network outages, data compromised by hackers, computer viruses and other incidents affect our lives in ways that range from inconvenient to life-threatening. The digital age is creating a digital headache for organizations around the world, with cyber attack and data breaches on the rise.

Cyber security, also referred to as information technology security, focuses on protecting computers, networks, programs and data from unintended or unauthorized access, change or destruction

Through the implementation of ISO/IEC 27001, the most widely adopted international information security management standard, organizations can ensure that they have a full understanding of the risks to their IT systems and data. And by understanding the business impact, they can put in place the necessary controls to protect business critical information.
ISO 10002 Customer Satisfaction Complaints Handling
ISO 10002:2014 provides guidance on the process of complaints handling related to products within an organization, including planning, design, operation, maintenance, and improvement. The complaints-handling process described is suitable for use as one of the processes of an overall quality management system.
ISO 10002:2014 is not applicable to disputes referred for resolution outside the organization or for employment-related disputes.
ISO 10002:2014 addresses the following aspects of complaints handling:
Enhancing customer satisfaction by creating a customer-focused environment that is open to feedback (including complaints), resolving any complaints received, and enhancing the organization's ability to improve its product and customer service;
Top management involvement and commitment through adequate acquisition and deployment of resources, including personnel training;
Recognizing and addressing the needs and expectations of complainants;
Providing complainants with an open, effective, and easy-to-use complaints process;
Analysing and evaluating complaints in order to improve the product and customer service quality;
Auditing of the complaints-handling process;
Reviewing the effectiveness and efficiency of the complaints-handling process.