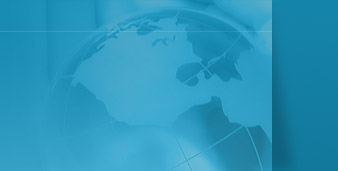 Home
» Contract Terms for Registration
Contract Terms for Registration
Uncontrolled Document When down loaded from Web site
Introduction
In today's fiercely competitive and Regulatory environment it has become imperative for companies over a wide range of manufacturing and service sectors to provide assurance of their Management System(s). International Management Systems standards/Specification stipulate the minimum requirements for a documented management system(s) to be established and a Certificate of Compliance to these standards has now become an international / National criteria of assessing a company's credibility and capability to consistently assure good standards to enhance the customer satisfaction & achieving continual improvement.
Purpose
The purpose of this description of the SG Certifications Management System(s) Certification Scheme is to provide relevant information regarding SG Certifications services for conducting an impartial and competent assessment of a company's management system for issue and maintenance of certification to the applicable standards/Specification.
Scope
The certification scheme operated by SG Certifications is a third party system certification scheme with an objective of giving recognition to companies who have effectively implemented and operated a verifiable documented system. It covers the following scope :
Preliminary meeting to established scope of registration and the applicable standard for assessment (this might be a Sales visit or tele conversation)
Conduct of independent assessment for certification/ registration
Issue of certification
Surveillance visits for verification of conformance of management systems to certification standard
Supplementary/ Re-assessments (required where major non conformities have been identified or major changes in the organization or its system have been identified/ notified.
Registration Procedure
Enquiry and Fee offer : Upon receipt of an enquiry, the SG018.01 Client Application is required to be completed by the applicant company. Based upon the information provided, a detailed offer is submitted for client's consideration and acceptance.

Application : Upon confirmation of acceptance of SGC certification fee offer and the receipt of client's application together with the application fee, the process of certification commences with scheduling of audits on mutually agreeable dates.
Audit Process
Progress Review Assessment (Documentation Review)
Preferably an onsite review at the main site (unless otherwise limited by logistics) of the client's management systems documentation is conducted to verify that the requirements of the appreciable management standard are satisfactory. The readiness is also reviewed for the registration Assessment as to whether in a stipulated time frame whether the assessment may be conducted. Such readiness includes a brief understanding on Internal Audit & management Review processes and their status. A report is issued listing any non-conformity against which corrective actions are required to be taken as per a corrective action plan to be submitted. The progress implementation of the quality management system is also assessed to agree on a tentative schedule for Registration Assessment. Registration Assessment which need to be confirmed at this stage.
Pre-Assessment (Trial Audit)
Is optional and is conducted as a macro level verification of the operating of management system to provide assurance of the compliance with the requirements and to identify any major non-conformances which are reported for necessary corrective actions being taken before the full Registration Assessment.
Registration Assessment
Following the progress review assessment and/ or pre-assessment, SG Certifications will conduct a full scale Registration Assessment either at all sites or sampled (as the cases may be) to assess conformity with the requirements of the applicable standard. This will include a thorough effectiveness assessment of Internal Audit, Management review, Corrective Action & Preventive Action Processes. A report categorizing any non-conformities or weakness in the implementation of the documented systems is issued.
Corrective Actions And Follow-Up
The company is required to submit a corrective action plan and where practical objective evidences addressing the non-conformities within a given time frame. For Minor non-conformities, the assessment report includes a request for Corrective Action Plan and objective evidences in order to eliminate the cause of the non-conformities. Corrective actions against all major non-conformities required to be verified during a Supplementary Assessment evidence of effective implementation, prior to confirmation of certification.

Observations are also recorded relating to various elements of the management system but do nevertheless indicate a problem, which may need correction. (SG Certifications requires it's applicant organization to make all necessary arrangements for the conduct of the assessment, including provision for examining documentation and the access to all areas, records (including internal audit reports) and personnel for the purposes of assessment, surveillance, reassessment and resolution of complaints)
Review of Recommendations
Assessors are only recommending authorities. These recommendations are impartially verified through Review of Assessment Report Pack & for successful cases of Certification Decision.
Certification Decisions
An Impartial Competent Certification Reviewer / Committee independently reviews the recommendations and if found satisfactory issue Certification Decision to Committee for the Grant of the Certification/Registration.

Certification/registration shall not be granted until there is sufficient evidence to demonstrate that in addition the arrangements for management review and internal audits have been effective and maintained.. The reviewer make the comments specific about this in check sheet.
Issue of Certificate
Upon completion of the review of all audit documentation and corrective action plan being accepted, SG Certifications will issue the Certification to Registration of the company. This will be subject to the due payments against the invoice(s) issued to the client are cleared by the client to SG Certifications.
Validitiy And Renewal Of Certificates
Certificates issued by SG Certifications remain valid for a period of three years from the date of Registration Assessment subject to satisfactory conformance with the certification standards as verified during periodic surveillance visits Certificates will be renewed without a renewal fee unless a re-certification audit is specially warranted in which case an appropriate fee will be charged.
Surveillance Assessment
All certified companies will be subjected to a minimum of two/ one surveillance audits annually with the first surveillance visit being scheduled on a suitable date, six months or twelve months from the date of registration assessment respectively for six monthly/ annual scheme & 6m/ 12m there after and 2 m in advance in case of reassessments in both the cases. Organisation may choose either scheme at the time of Contract Review with SG Certifications. In case of delay for more than a month with out a sound justification will lead to the conduct of a reassessment limited or full based on circumstances. SG Certifications reserves this right to conduct such re assessment. In case the due 3 yearly reassessment is delayed more than a month, SG Certifications reserves a right to either suspend the registration or conduct a full assessment again.
Review Audit
A review visit may require to be made to the company's premises in the following circumstances: SG Certifications has reason to believe that the documented management systems are inadequately maintained with major deficiencies in operation. Upon intimation by the certified company, of any significant change in the certified documented management system.

As a result of a complaint, by any party, any adverse publicity or contravention of the conditions of certification or other information received.

The review audit visit will be undertaken after due notice has been given and details agreed between SG Certifications Co. and the certified company. A separate fee will be chargeable for a Supplementary Assessment.
Maintenance Of Certification / Registration
Certification / Registration remains valid in case of
Maintaining an effective Management System
All Surveillance / Re assessments getting conducted as per schedule
All corrective actions getting resolved in case of a major Non conformity or Complaint in stipulated time frame and to the satisfaction of the Lead assessor/ Assessor.
Any major change in the organization/MS is handled satisfactorily and promptly communicated to SG Certifications
All the fee payable have been paid to SG Certifications in time.
Notice of changes by a client
To ensure that the certified client informs the SG Certifications, without delay, of matters that may affect the capability of the management system to continue to fulfill the requirements of the standard used for certification. These include, changes relating to :
the legal, commercial, organizational status or ownership,
organization and management (e.g. key managerial, decision-making or technical staff),
contact address and sites,
scope of operations under the certified management system, and
major changes to the management system and processes.
Extending, Reducing, Suspending & Withdrawing Certificate
The client shall send a written request for extending or reducing the scope of certificate to S.G.. The client shall tell S.G. if any change had happen in the client site which affects the quality management system. The audit shall be planned after reviewing the request and audit plan shall be sent as per the procedure mentioned and the sequence will be followed. The audit can be clubbed with the due Surveillance Audit, depending upon the type of request. The decision of the technical manager deemed as final.
The Certificate is suspended/ withdrawn either fully or partially based on the following conditions :
No/ineffective corrective action in response to the non-conformities observed during audits.
Non payment of outstanding dues
Any major change has taken place in the legal status, ownership, etc. without information to the Certification Body or the information is not sufficient to demonstrate that Quality management system will be effective enough.
Any willful misuse of the logo of the Certification Body.
Any wrong declaration in the application form
Inability or unwillingness to ensure compliance of the organizations, certified by the Certification body, to the applicable standards.
Complaints received from the market for unethical business practices.
The client's certified management system has persistently or seriously failed to meet certification requirements, including requirements for the effectiveness of the management system.
The certified client has voluntarily requested a suspension or withdrawal.
In case of suspension or withdrawn of certificate, the client shall return the certificate in original and withdraw all stationery with the S.G. logo. The publicity of the suspension will be done as per SG procedures for any nonconformity or other situation that may lead to suspension or withdrawal of certification, the audit team leader has to report to the SGC to initiate a review by independent competent personnel appointed by tech. manager, different from those who carried out the audit, to determine whether certification can be maintained.
During a recertification audit, instances of nonconformity or lack of evidence of conformity are identified; SGC defines time limits for correction and corrective actions to be implemented prior to the expiration of certification.
Special Audits/ short notice audits
Special audit will be conducted under following conditions :
Complaint received on the certified client
Suspended clients
On special request of the client for scope extension and others.
Reporting shall be done on the same audit report of stage-2.
Special care has to be taken while conducting these audits.
Any certificate issued by SG Certifications may be suspended or withdrawn (based on severity of breach) in the event of any of following defaults by a certificate holder.
If a surveillance assessment is not arranged within 3 months of the due date in response to notice issued by SG Certifications Major lack of effective implementation corrective actions within agreed time limits in respect of non-conformities identified during Surveillance Assessment.
Failure to pay appropriate fees.
Continued misuse of Accreditation mark / logo e.g. misleading publications, advertisement or contravention of the stipulated conditions for the use of SG logo.
Major changes in the organization leading to the breakdown of relevant management system as per application standard. Any Proven Conflict of Interests become known to the Management SG certifications in due course after the release of Registration in such a way that Impartiality to the certification recommendation had been compromised and the Registered organisation declines the SG Certifications request to undergo an additional Re Assessment.
All the certificates issued by SG Certifications are the property of SG Certifications and an organization is liable to return all original and copied sets to SG Certifications in the event of any of above defaults.
Upon Withdrawal the Client shall discontinue its use of all advertising matter that contains any reference to a certified status.
Availability of Sg Documents or Information
As a valued customer you have right to following information about SG Certifications, which may be asked in writing to CMD SG Certifications with an explanation on objective of the information being sought :
Information about the authority under which it operates
A description of the means by which it obtains financial support and general information on the fees charged to applicants and certified/registered organisations
A description of the rights and duties of applicants and certified/registered organisations, including requirements, restrictions or limitations on the use of it's logo and on the ways of referring to the certification/registration granted
Complaints and Appeals
In case of any complaint the organisation (complainee) need to contact the Technical Manager of SGC.
In case of any appeal the organisation is required to contact the Managing Director.
SG Certifications scheme endeavors to provide a prompt, competent and impartial service to its clients. In case, an applicant, a certified company or any other interested party wishes to make a complaint in respect of the operation of SG Certifications. Certification scheme or appeal against a decision of the SG Certifications which is considered to be unfair and prejudicial to the interests of the complaint SG Certifications will consider the complaint or appeal in accordance.
Access To Records of Complaints To Organisations
SG International Certifications Co. requires each organisation whose quality management system is certified/registered to make available, when requested, the record of all complaints and corrective action taken in accordance with the requirements of the management system standards or other normative documents. At the end of the proceedings SG inform Client About the out come in written or through Electronic Media. All the follow up actions are monitored by the tech. Director of the co.
Use of Logo
A certified company is entitled to use the logo on its stationery, advertising and publicity brochure etc. for promotional purposes but not on the actual product. The use of Logo is governed by the SG Certifications conditions and instructions applicable to the use of certification marks by certified companies.
General Guidelines
All assessments undertaken by SG Certifications are conducted by International Assessors Registrars Certified / Recognized Auditors/ Associates with expertise matched with the nature of an applicant company's activities under assessment. The company is advised in advance of the composition of the Audit Team and the schedule of audit for confirmation. The Lead Assessor is responsible for planning the assessment in accordance with the requirements, assigning auditing functions to his team members and reporting with authority to take final decisions in respect of the interpretation of the applicable requirements of the standard as well as makes recommendation regarding grant of certification based upon a review of the level of compliance of the systems in operation.

The applicant company is responsible for providing SG Certifications . Assessors, an access to its relevant facilities and records, appointing a responsible person to co-ordinate the arrangements for assessment and to provide all resources required by the audit team for performing their duties.

In case the Applicant Company wish to request for postponement of a scheduled assessment , then the request must be given to SG Certifications 15 days in advance or else SG Certifications may charge the full assessment fee.
Confidentiality
All assessments are conducted in complete confidentiality of the company's activities SG Certifications office staff and auditing personnel are bound by a confidentiality agreement to safeguard the client's classified information. All our staff is bound by a written confidentiality undertaking. To fulfill Requirements SG Certifications will be making available the information related to your Registration as Publicly Accessible or provided upon request.Where the SG is required by law to release confidential information to a third party, SG will notify the client in advance of the information provided.
Sg Certifications Registration Ownership
The certificate and the right to use the SG Certifications registered symbol shall remain the property of SG Certifications and you agree not to assign, charge, license, transfer or otherwise deal with it in any way.
Force Majeure
SG Certifications and you will be released from the obligations in this Contract Terms & Scheme for Registration shift if any event beyond the control of both of us shall make performance of this Contract Terms & Scheme for Registration impossible.
Safety
You are responsible for ensuring that when SG Certifications visits your sites, SG Certifications has adequate protective equipment for the safety. Where specialist training is required this is to be disclosed to SG Certifications from the outset. Please raise these matters with your SG Certifications in advance of a visit.
Limitation of Liability
SG Certifications liability in respect of any single event or series of events for breach of SG Certifications obligations in this Contract Terms & Scheme for Registration shall be strictly limited to the amounts payable by you to SG Certifications in the 12 months preceding the date of the event or events. SG Certifications Co. is not liable for any other liability (including any third party liability) claim what so ever is claimed by the client to SG Certifications SG Certifications is not liable for any claims passed by its clients in case their products or services malfunctions with their own clients or users.
Law
This agreement shall be governed by Indian law and the parties agree to submit to the non exclusive jurisdiction of the courts of Delhi in India