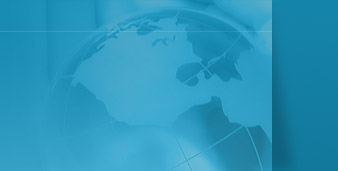 Home
» ISO Certification Services
ISO Certification Services
At S.G. Certification, we offer different kind of ISO Certificates according to industry and company profile. We have enabled companies achieve certification communicate to the market. The communication ensures that they have undergone a comprehensive, rigorous assessment and their organization meets the defined standards of quality. Following are the services we are offering:
ISO 28000 Security Management Systems for the Supply Chain
ISO 28000 supply chain security management systems protect your goods from point of manufacturing to point of sale. Transportation of goods has never been so complex, and poses many threats for organizations including theft, terrorism, and smuggling, preservation of brand integrity and product safety. However, organizations can demonstrate that they have identified critical aspects to the security of their supply chain and have policies, procedures and controls in place to manage security risks with ISO 28000.

Companies that wish to implement and maintain a proven supply chain security management system; any type and size of organization involved in manufacturing, services, storage and transportation related to the production or supply chains.

ISO 28000 was designed to help integrate quality environmental and supply chain security management systems within an organization. It is compatible with ISO 9001 (quality management) and ISO 14001 (environmental management).

For industry logistics and supply chain partners most of the requirements are also the requirements of their clients. Adopting this standard represents a limited effort in organization and documentation.
ISO 50001 (EnMS) Energy Management System
ISO 50001 is based on the management system model of continual improvement also used for other well-known standards such as ISO 9001 or ISO 14001. This makes it easier for organizations to integrate energy management into their overall efforts to improve quality and environmental management. Energy management isn't just good for business, it's also becoming a requirement.

Energy has become a key metric for companies. Saving energy means saving operational costs. Energy consumption also implies reducing greenhouse gas emissions and demonstrating greater care for natural resources.

ISO 50001 can be easily integrated into existing Quality, Safety, and/or Environment Management Systems, for all types of organizations looking to monitor and improve their energy efficiency.
Business continuity - ISO 22301 when things go seriously wrong (Self-assessment)
ISO 22301:2012 specifies requirements to plan, establish, implement, operate, monitor, review, maintain and continually improve a documented management system to protect against, reduce the likelihood of occurrence, prepare for, respond to, and recover from disruptive incidents when they arise.

The requirements specified in ISO 22301:2012 are generic and intended to be applicable to all organizations, regardless of type, size and nature of the organization. The extent of application of these requirements depends on the organization's operating environment and complexity.

ISO 22301 may also be used within an organization to measure itself against good practice, and by auditors wishing to report to management. The influence of the standard will therefore be much greater than those who simply choose to be certified against the standard.